under a heavy sky
a ballet of shadows often chinese
between selfies and images of memory
the silence is heavy
only the clicks of the cameras are audible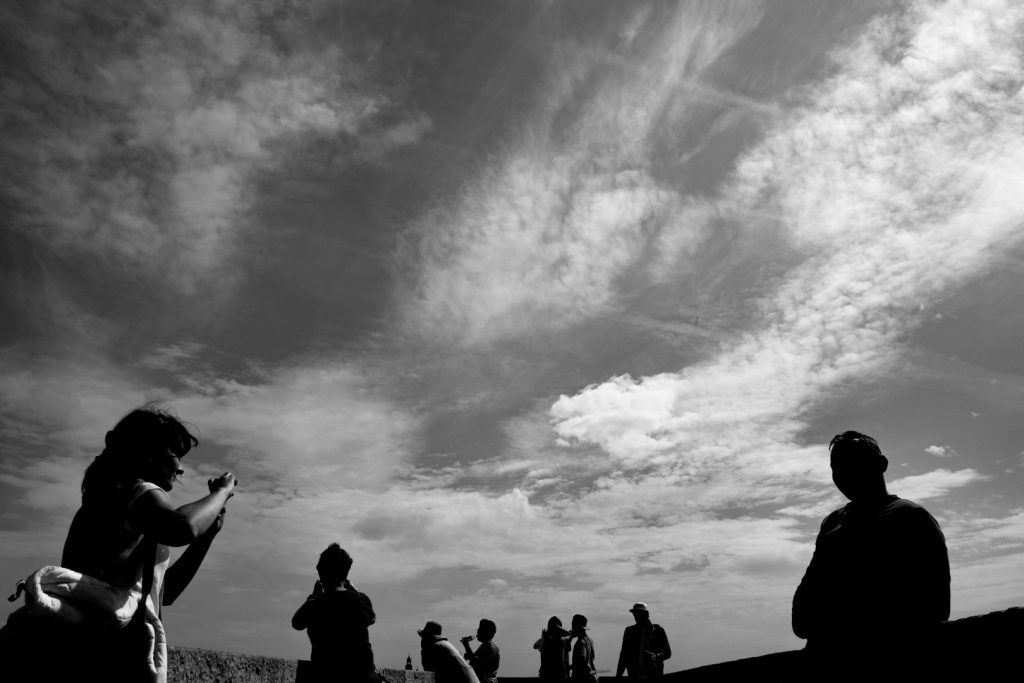 the mission: on the top of the castle of budapest invent a story with 10 pictures and a text who explanes your pictures,
time was two hours…..
two hours are long and short at the same time, the most difficult thing is to find a story, interesting and telling something.
my idea: travel today to any destination means being surrounded by groups of chinese people taking selfies,
any destination on this world, budapest or grand canyon, paris, new york or cuba….your visit isn't the same as
ten years ago…perhaps, perhaps yes we will get tired of it !
do you want to take a plane and visit any interesting place with hundreds of chinese people taking selfies ??
that's the deep meaning of my history, but by the way the challenge of this masterclass was very refreshing, being with a group
of photographers and produce something different, after discuss about the project, that was something new and interesting!